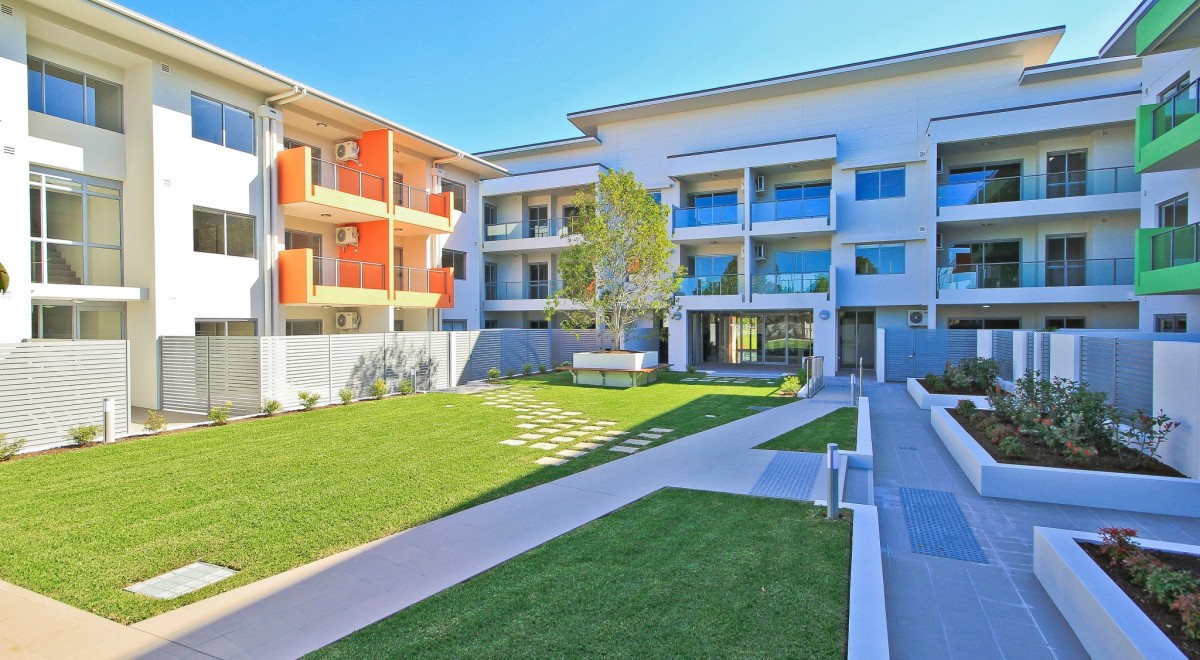 AAHS is one of the largest approved participants in delivering affordable rental housing for low to moderate income households under the National Rental Affordability Scheme (NRAS). With a proven governance framework and an experienced team of NRAS compliance specialists, AAHS has established a well-deserved reputation within the affordable housing sector. 
NRAS commenced in 2008 and aimed to increase the supply of new and affordable housing by providing annual financial incentives for investors, including:
Tax incentives – typically, investors in affordable property are compensated for reduced rents with attractive tax incentives;
Secure rental income – because rents are discounted below average market rates, void periods are unusual;
Hassle-free management – properties are managed by experienced agents on investors' behalf;
Quality control – all newly-built properties are constructed according to monitored specifications; and 
Exit options – investors have all of the usual exit options available to private investors when the affordable housing term ends.
AAHS Investor Portal
In 2018, AAHS introduced our Investor Portal to improve our service offering to our Investors. The portal provides instant access to our investor's NRAS portfolio and enables our investors to:
check information held by AAHS in relation to their investment property
submit a request to AAHS to update any details that are incorrect or have changed
monitor progress of their NRAS incentive claim each year
instantly access their Registered Tax Offset (RTO), once approved by the Federal Government.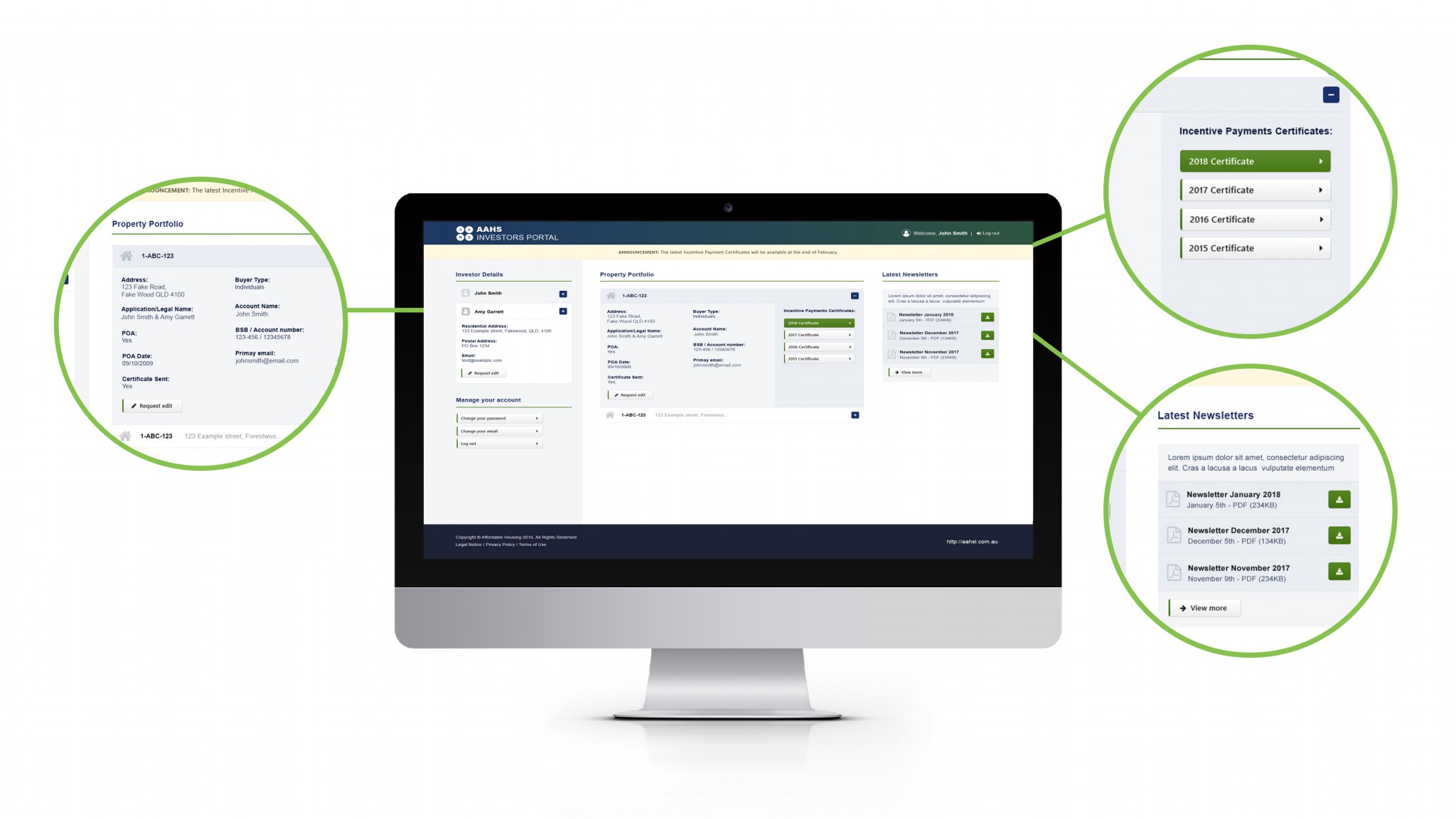 Incentives
Investors are eligible to receive an NRAS incentive for the period of the NRAS year (running from 1 May to 30 April) when their property is tenanted by an eligible NRAS Tenant and deemed compliant by the Department of Social Services. 
The incentive is paid in two parts:
1. Federal incentive - paid via a Refundable Tax Offset (RTO) Certificate - currently $8,452.94 for 2020-2021 NRAS year
2. State incentive - paid via a Non Assessable Non Exempt (NANE) cash payment - currently $2,817.65 for the 2020-2021 NRAS year

Transfer of NRAS Allocation
In 2019 the DSS introduced changes to NRAS regulations enabling investors to submit a request for their incentive be transferred to a different Approved Participant. 
You can initiate this transfer directly with the DSS; information relating to the requirements for a transfer request can be found on the DSS website .
AAHS will accept transfers approved by the DSS. 
Please contact us if you would like to consider appointing AAHS as your NRAS Approved Participant.  
Frequently Asked Questions

Can't find the answer to your question below? Please contact AAHS or visit the DSS FAQs page for more information.